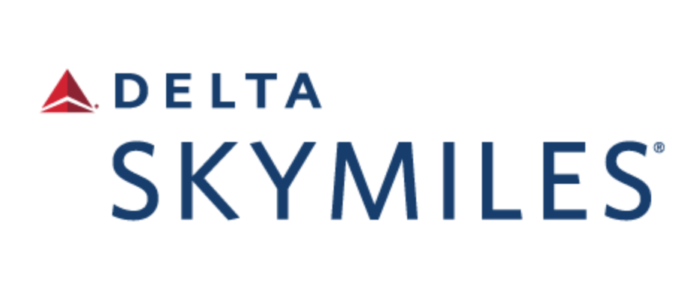 Did you notice? You probably didn't. And that's by design.
You see, of the 4 "legacy" carriers in the US, only Alaska Airlines still has completely transparent award charts. Kudos to them.
American Airlines introduced flexible pricing on American-operated flights but still has an award chart for partners. For now, that appears safe.
But Delta got rid of award charts entirely years ago, moving to a "the price of an award is the price we tell you it is when you search for it" model, while United maintained award charts until early this year, until it also decided that customers prefer less transparency and higher award prices that change without notice.
The airlines have borrowed heavily against their frequent flyer programs during COVID-19.  Both Delta and United made notes in their documents that they could adjust the value of their miles at any time to influence redemptions.
Neither airline thinks that it's vital to post-COVID survival to have the trust of their most frequent flyers, however.
So what did Delta and United do now?
First, United did a stealth devaluation of partner awards. Discovered by Liveandletsfly, United seemingly added a "non-stop partner award surcharge."  It's only a few thousand more miles (vs. the same partner flight with a connection, but that is on top of the additional miles they already added when they removed close-in booking fees.
What used to be a 70,000 redemption from anywhere in the US to anywhere in Europe can now cost 80,500 miles on partner metal. But since the move to dynamic, we aren't supposed to notice this and, even if we did, we aren't supposed to complain since there's no award chart.
But Delta took the cake today, as unearthed by Kyle at Thrifty Traveler. Bearing in mind that Delta actually believes you shouldn't be upset about price increases because they hide ALL the prices from you all the time, here are the price increases for flying on SkyTeam and partner airlines:
Economy to Europe on Air France, KLM, Virgin Atlantic: Was 25,000 SkyMiles; now 35,000 miles – a 40% increase.
Business Class to Europe on Air France, KLM, Virgin Atlantic: Was 75,000 – 86,000 miles; now 95,000 miles (and only more than 60 days out). From 60 days to 21 days before departure, that 95,000 miles becomes 170,000 miles (yes, one way!) and within 21 days, it's a crazy 195,000 miles.  The percent increase varies here based on your booking window, but it gets to around 250% of yesterday's prices close-in.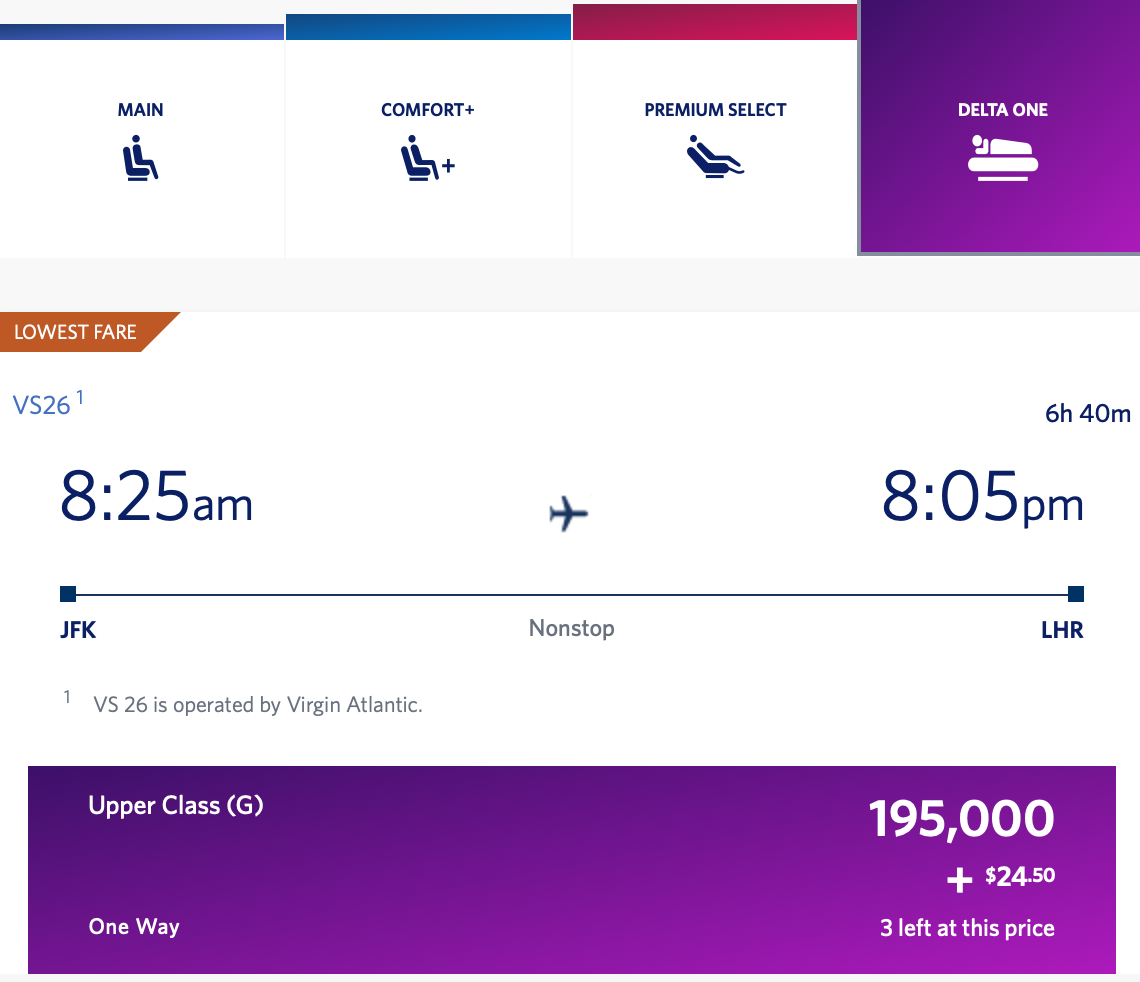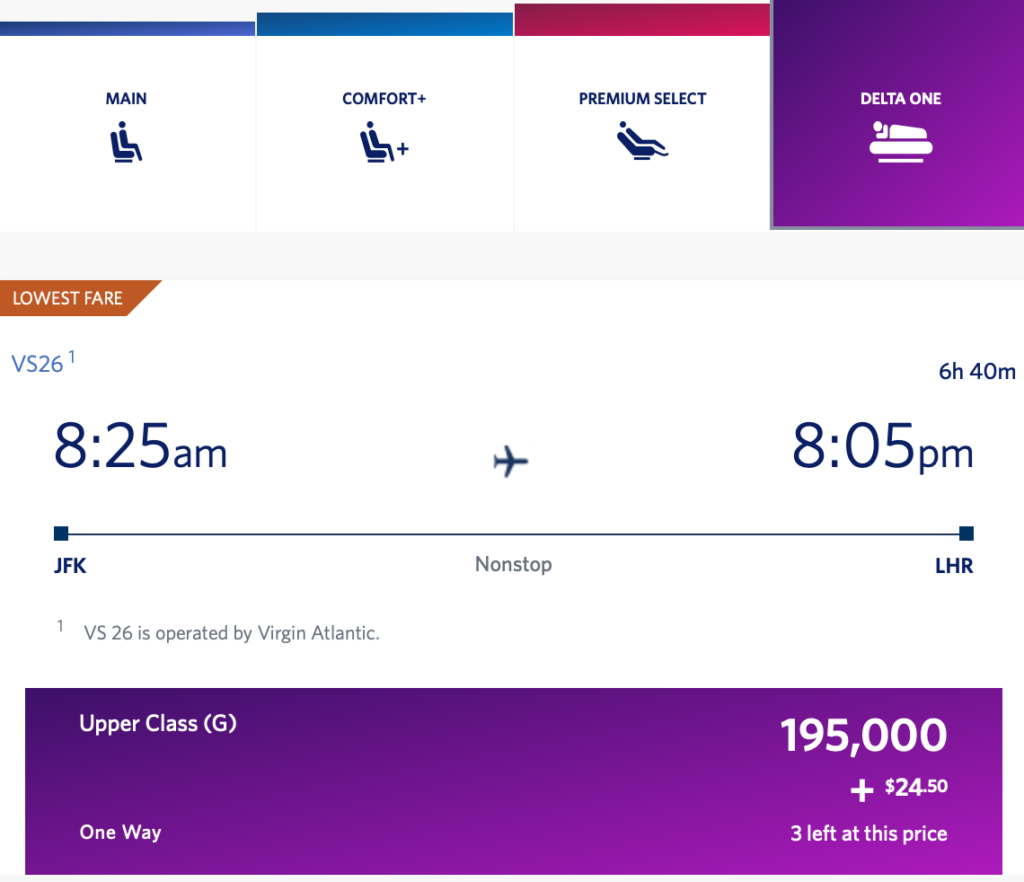 Economy Class to China on China Airlines / Korean Air: Was 32,500 SkyMiles; now 40,000 (23% increase)
Business Class to China on China Airlines / Korean Air: Was 85,000 SkyMiles; Now 102,500 SkyMiles one way. 20% increase.
Implications?
It's yes another reminder – and I give this same reminder every single time Delta does a devaluation – to focus on transferable bank points like Chase Ultimate Rewards, American Express Membership Rewards, and Citi ThankYou.
Chase Sapphire Preferred® Card Earn 60,000 bonus Ultimate Rewards points (worth up to $750 or more!) when you spend $4,000 in 3 months. How to apply for this offer.
I was curious to see how many articles I've written about these two airlines over the last few years that discuss either opaque award prices or stealth devaluations.
Let's see…
Past Articles About Delta's Lack of Award Charts and Lack of Transparency
Past Articles About United's Devaluations and Trickery
MilesTalk Musings
I don't begrudge the airlines the right to do as they see fit with their loyalty programs. I even concede that some people prefer revenue based redemptions since there is no thinking involved.
But nobody likes having their hard-earned miles devalued overnight under the pretense that you can't fault them for making miles worth less because they proactively make sure it's nearly impossible to know what they are worth at any one time.
If loyalty is to be a two way street, perhaps making sure that your most loyal people that earn the most miles can't have any goals for how much to save for a vacation means that they do not value their most loyal members, plain and simple.
I often give Delta credit for how well they have handled things like blocked middle seats during COVID as well as their fleet, their commitment to in-flight entertainment, and their Medallion program. But SkyMiles? Worse and worse every day – and a great reminder that in most cases, you'll earn more to spend towards travel on a cash back card like the Citi Double Cash than with SkyMiles credit cards.
Thoughts?
Let me know below in the comments, on Twitter, or in the private MilesTalk Facebook group.
And if this post helped you, please consider sharing it!
You can find credit cards that best match your spending habits and bonus categories at Your Best Credit Cards. 
New to all of this? My "introduction to miles and points" book, MilesTalk: Live Your Wildest Travel Dreams Using Miles and Points is available on Amazon and at major booksellers.