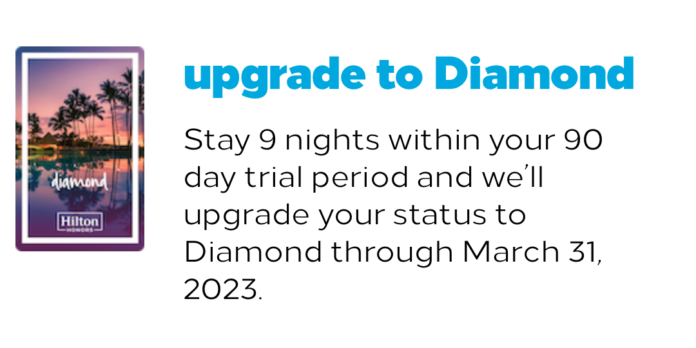 Sorry for the delay writing this, as it was first covered by Loyalty Lobby on Tuesday and I've had it on my long list to let you know about.
How do you get Hilton Status?
Now, most people that want Hilton status already have it – via complimentary Hilton Gold status (which gets you the free brekkie) via a Hilton Surpass credit card ($95 annual fee and a bonus offer of 130,000 extra Hilton Honors points when you spend $2,000 in your first 3 months) or an American Express Platinum card or complimentary top tier Diamond status with a Hilton Aspire credit card ($450 annual fee and welcome bonus of 150,000 bonus Hilton Honors Bonus Points after you spend $4,000 in your first 3 months).
Hilton Diamond status adds on executive lounge access and better odds at an upgrade (potentially suites, but it's not a promised benefit) and better odds at a late checkout as well as additional points earned per dollar on property.
In addition, Hilton Diamonds are able to gift Gold or Diamond until January 31st to one lucky friend.
But let's say you don't have or don't want any of those Amex cards. In that case, you may well be interested in Hilton Gold or Diamond via match.
Hilton Gold / Diamond Status Match
Just head to the Hilton status match page to submit your competing program for the match. You'll need to send both proof of your status level and proof of one stay in the last 12 months to qualify.
Then, you'll get 90 days of matched status in order to either complete 5 nights for Gold or 9 nights for Diamond, valid through March of 2023 (more than 2 years!). The terms state these must be revenue nights though in the past, award nights have worked even if they shouldn't have.
Importantly, the terms state that this is a once per lifetime match, so maybe hold off if you don't expect to travel anytime soon.
While they don't state what program tiers you need for your match, the initial match is to Gold (and then you can qualify for Gold or Diamond), so I believe that all you need is Marriott Gold+, IHG Gold+, Hyatt Explorist, Wyndham Diamond (Maybe Platinum?) and, well, you get the idea.
Hilton's Status Match FAQ
What is the Hilton Honors Status Match benefit?
This is an exclusive benefit for Hilton Honors members who would like to experience elite status and get the chance to accelerate their tier progression.
What do I have to do to receive a Hilton Honors Status Match?
Submit your program and stay proof of another competitor loyalty program.
Once approved for Status Match, we will upgrade your status to Gold for 90 days.
Stay a minimum of 5 nights within your 90 day trial period, and we'll upgrade your status to Gold.
Even better: if you complete an additional 4 nights (9 nights total) within your 90 day trial period, we'll upgrade your status to Diamond.
Who is eligible for Status Match?
Members who are currently at Base or Silver tier and have not previously enrolled in Status Match.
Why are Gold and Diamond members restricted from Status Match?
Gold and Diamond Members are already experiencing the benefits that come with elite Hilton Honors status; we will therefore not process these requests.
How many times can I use this benefit?
Qualifying members may enact this exclusive benefit once throughout the lifetime of their membership.
What are acceptable forms of "proof of status" and "proof of stay"?
Acceptable forms of status validation include a screenshot of your current membership from your existing loyalty program and a screenshot of your account summary page from the same program. We accept jpg files only.
Please do NOT send us any personal information, including your phone number, address, social security number, date of birth, username, passwords or credit card information.
Do Reward Stays count toward achieving the night requirements?
No, Reward Stays do not count toward achieving the Status Match requirements.
How long does it take for Status Match to be granted?
Due to the large volume of requests, please allow for 5 – 7 business days to review your application. Hilton may require additional validation, at our discretion. In this case, please allow for an additional 5 – 7 business days.
I have requested Status Match but it wasn't approved until after I completed a stay. Can you retroactively add the stay to the challenge?
No, we are unable to add any stays to the challenge that have occurred prior to being approved for Status Match. Please be sure to submit your Status Match request well in advance of an upcoming stay.
What if I decide that I want to save this benefit for a later time, but I have already submitted my Status Match request?
Once a member elects to use this benefit and the Status Match is successfully applied to their account, this action is considered final and is not reversible. Please determine the best time to use this benefit according to your personal travel situation before submitting your request through the online form.
Remember, you can only use Status Match once, so use it when you really need it.
Thoughts?
Let me know below in the comments, on Twitter, or in the private MilesTalk Facebook group.
And if this post helped you, please consider sharing it!
You can find credit cards that best match your spending habits and bonus categories at Your Best Credit Cards. 
New to all of this? My "introduction to miles and points" book, MilesTalk: Live Your Wildest Travel Dreams Using Miles and Points is available on Amazon and at major booksellers.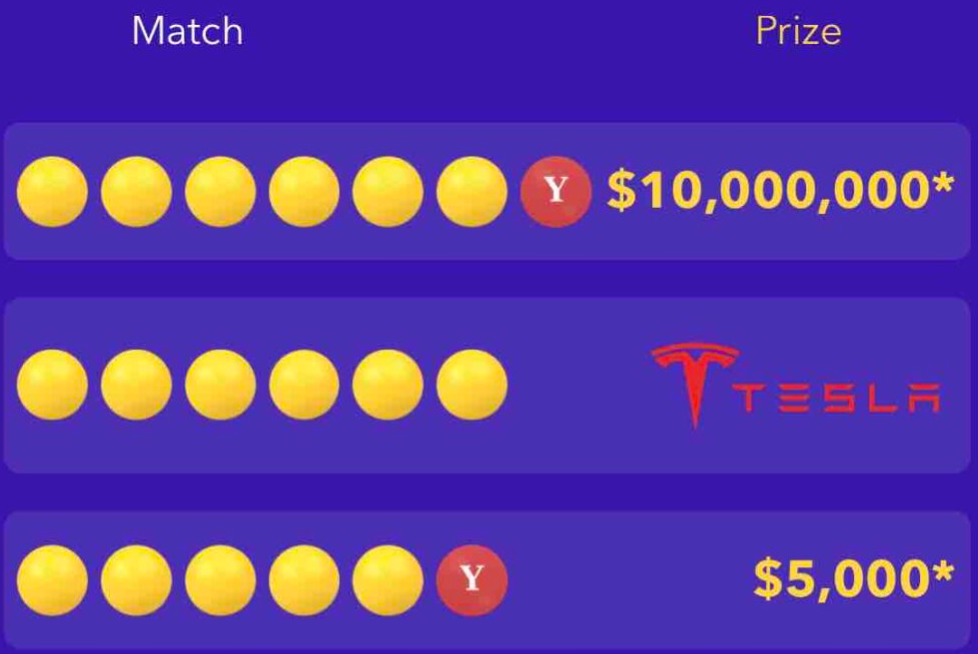 What is Yotta Savings?: The Yotta Savigs account is a really fun way to earn interest at a higher rate than Marcus while having some fun each night when the Yotta prize ball drops. Currently, the statistical odds imply a net savings rate of between around 1% and 3% - at a time when banks like Marcus are offering a paltry 0.5%. Plus, it's fun! | Read my review of Yotta.