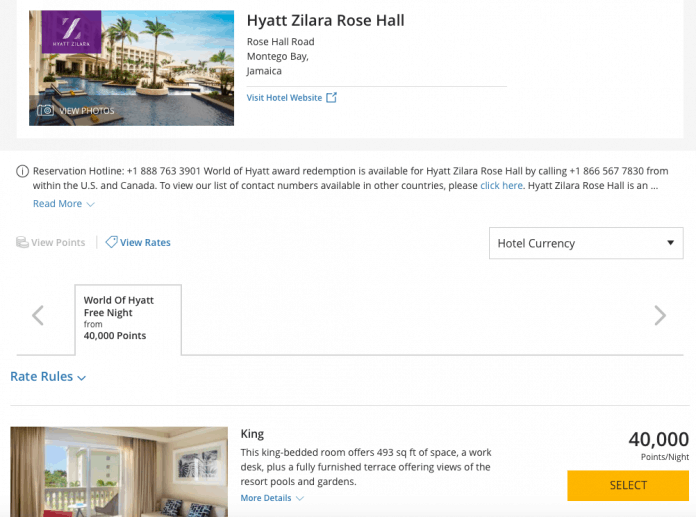 2nd Update [1:50pm ET]: These hotels are all now bookable again online at 25,000 points online. It may have been an IT glitch mis-categorizing the rooms as suites. It may not have been. Hyatt has not commented.  I will update again if they do.
Update: MilesTalk group member Justin reports being able to still book these by phone for 25,000 points a night. So read on and then call to book if one of these was on your radar. EIther phone reps will lose the ability soon or the website will revert to 25k – but if that happens it would probably be temporary. These things are rarely "total accidents."
Just 6 days ago I said that I *could* be excited for Hyatt's Category 8 (the new 40,000 point a night tier) because a Hyatt rep had stated that it would only apply to SLH hotels and not existing Hyatt hotels/resorts.
I also said that was based on "trust" and hoped that Hyatt would be honorable. We did after all just see them obliterate Cash and Points as we've known it, but they gave some warning there.
Well, I just saw a tweet from "MilesForMatt" on Twitter stating he's being charged 40k a night for the Hyatt Ziva and Zilara in Cancun.
Not cool Hyatt! Moving Ziva and Zilara Cancun to Cat 8 hotels (40k/night) without any sort of notice is unacceptable. pic.twitter.com/h2ORqfBeW2

— MilesForMatt (@MilesForTwo) November 1, 2018
Is this limited to the All-Inclusives in Cancun? NOPE! Here is the Zilara in Jamaica. 40,000 a night.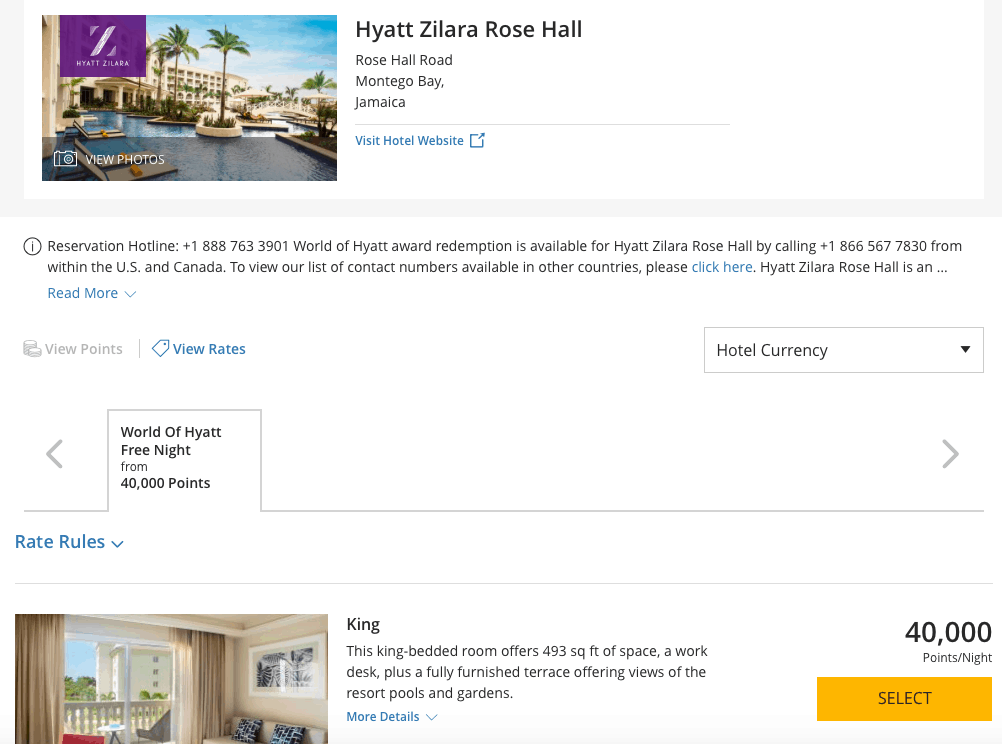 While one can theoretically understand Hyatt wanting to charge more for an all-inclusive, there's a lot that stinks here:
Hyatt specifically confirmed that nothing but SLH was going in Cat 8.
There was no notice given of these changes. Nothing hurts trust between a loyalty program and a member more than changes that "just happen" with no notice and no ability to use your points accrued at the old rate with expectation of how you could use them. Pretty soon, you become SkyMiles (no charts and no trust). At that rate, I 100% stop caring about being loyal and it's why I'll drop from being a Medallion next year at Delta after many, many years.
While all-inclusive, these properties are not priced very high in cash relative to Cat 8 pricing. On the dates MilesFor Matt tweeted about one would only be getting about 1.5 cents a point in value.
This 100% devalues Hyatt points. To get my standard minimum Hyatt redemption of 2 cents a point on a Cat 8, the hotel needs to sell for over $800 a night. The Rose Hall above has a cash rate that day of just $325 on the selected date, offering me just about 0.8 cents a point!!
Lastly, will more hotels move to Cat 8? I can't say I'm not nervous.
I'd love to see a Hyatt rep confirm this or deny this (i.e. "it's a mistake!") but these changes don't happen accidentally.  Note that the official award chart does not currently go above Cat 7.
Share your thoughts… here, on Twitter, or in the private MilesTalk Facebook group.
New to all of this? My new "introduction to miles and points" book, MilesTalk: Live Your Wildest Travel Dreams Using Miles and Points is available now.