Yes, I still sometimes use Priceline instead of points for hotels
Advertiser Disclosure: This site is part of an affiliate sales network and may receive compensation for sending traffic to partner sites. This compensation may impact how and where links appear on this site. This site does not include all financial companies or all available financial offers.
Did you miss a deal? Never again! Apply to join the members-only MilesTalk Facebook group.
As much as I love earning and spending points for free travel, points are not infinite and I only redeem when I'm getting a decent value.
Sometimes, the price in points (using points) in a city makes it unjustifiable to use points.
A recent trip to Toronto for two nights was a perfect case in point.
The cheapest hotels in the programs I have the most points in were: 40,000 Hilton Honors points, 12,000 SPG points, 25,000 Marriott points, or 12,000 Hyatt points. The only possibly decent value there would be the Marriott points but that would still be spending around $150-$200 worth of points for a Courtyard!
Some online research showed me I should be able to get a Priceline hotel of 4* or better in the downtown core (West of Union Station) for around $80-$100. When staying in Toronto, you get many free rebid zones. This means an area of town with no hotels at or above the rating you are choosing – i.e. Markham has no 4* or better hotels, so after a failed bid downtown I can add in Markham and, as long as I stick to 4* or better, I'm simply raising my price for another chance.
I started my bidding at $82USD and expected to get something like the Fairmont Royal York, Sheraton, Hilton, or Hyatt Regency. I used 6 free rebid zones and eventually received the Thompson Hotel for $95 a night.
Look at what I paid and the asking price on the Thomson Hotels site. Note that the USD is currently worth about $1.30 Canadian, making my bid about $128 + tax.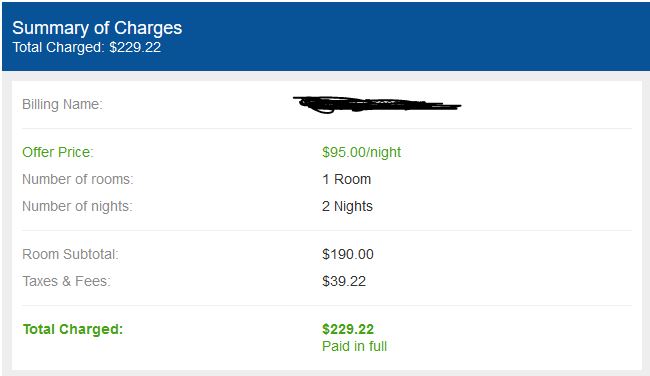 The moral of this story? Priceline and Hotwire remain options for great deals – especially when you are traveling alone and don't care exactly what area you wind up in. The Thompson is actually classified as a 4.5 star hotel (better than the 4* category I was bidding for) and I had a great stay.
Do you sometimes use Priceline or Hotwire? Or are you all points all the time?
If you do decide to use Priceline, please consider using this link which helps support MilesTalk.