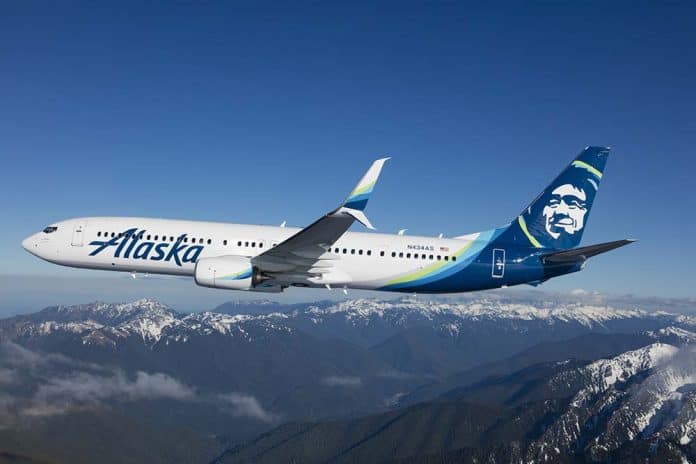 The Big Three US Airlines Will Soon All Be Without Award Charts
Last week, we heard news via TPG that current American Airlines' AAdvantage chief Rick Elieson is looking to change the way people redeem AAdvantage miles.
The gist of their interview was that he wants AAdvantage miles to be more of a currency you spend on everything, not just flights. He wrongly states that there is no award chart currently for anything other than flights, including upgrades – and here is the AAdvantage upgrade award chart 😉
Without deep diving that interview, which you can read yourself anyway, the goal Elieson has for AAdvantage is clear: Remove outsized value redemptions, remove goalposts for aspirational redemptions, and try and peg the value of a mile to a roughly fixed value.
Race to the Bottom
As we always see the Big Three domestic carriers race each other to the bottom, let's remember how this plays out for consumers:
Southwest and JetBlue have always had revenue based redemptions. However, without large international route networks or alliance partners, the ability to grab that Business Class seat to Asia has never been a factor. Those programs have always functioned as a bit of a "rebate" program. I think as purported LCCs, this suited them OK. But it's a glorified coupon program.
Delta was the first of the Big Three to remove award charts. They started what I call "the price is the price" method, meaning that there are no goalposts and nothing to save for. Your trip could cost 10,000 miles today, 15,000 miles tomorrow, and 50,000 next week. Value remains during Flash Sales and by random luck, but you can't really "save up" for anything anymore. It's like if you walked into Bloomingdales and that suit you wanted was $1,000. You save up for a few months and return, but now it's $1,980. You go back and save up $1,980 and return to find that it is now it's $9,000.
Award Prices have Soared: Just a few short years ago, Delta had a fixed price of 50,000 miles one way in Business Class to Europe. Since removing award charts, the minimum is now 120,000 miles and it goes up from there. 360,000 miles each way to London, anyone?
United has followed, partly. They have gone fully revenue based for United redemptions, but still have predictable prices for partner awards. Now, they have devalued that a few times lately (as did Delta) and certainly reduced value, but you can still set goals for yourself. I suspect United is eyeing a day where their systems can ruin that, too.
Delta has consistently offered less value since removing award charts. Again, outside of Flash Sales and the like, it's hard to set a goal for a great trip to reward you for all of your spend. Delta removed the ability to upgrade your class of service using a fixed award chart, now forcing you to spend miles to upgrade based on the cash upgrade rate. Nice enhancement, right? Totally a win for consumers? (Well, for some, actually maybe, because it was nearly impossible to actually use the old upgrade chart due to fare bucket availability, whereas now anyone can click a button – just paying lots more miles.) Delta has also been very consistent about devaluing SkyMiles, with minimum award prices for premium travel going up and up and up and up. It's as if you have the miles in a bank account with a negative 50% APY.
American is now, in a sense, vowing to make your miles worth less. I suppose that it provides some predictability for their books if they can have a range of value you can redeem miles for, but it's at the expense of the value of your miles.
The bottom line is that no program has ever removed the predictability and aspirations of award charts and become a better value for consumers. Many consumers perceive a better value simply because of the newfound ease of use. Award charts and availability requirements frustrate many, that's for sure. So going revenue based means you can offer all of your seats nearly all of the time – and get paid accordingly. In a sense, I can admit it's a win-win – but in the broader sense, the consumer is definitely getting less and less, which is not a win in my book.
And why would you want a co-brand credit card to earn miles in a program where your return is going to almost certainly be less than 2%? At that point, just grab a 2% cash back credit card and be done with it, although I'd still choose transferable currency credit cards over cash myself.
Air Canada Nailed It Last Year
When Air Canada repurchased Aeroplan and reinvigorated it, they did a ground up overhaul that really nails a lot of things. They still have an award chart, allowing for you to save up for a predictable award, but they made Air Canada flights elastically priced. They are, in a sense, getting the best of both worlds by keeping the best part of the loyalty program in tact for consumers while also allowing price elasticity on their own metal.
This is, mostly, what American Airlines does now, but seems to want to get away from.
Air Canada, on the other hand, seems to believe, as I do, that goals are good for loyalty programs.
Alaska Airlines Still Has Award Charts
Which brings me to Alaska. They are my favorite US frequent flyer program. I don't get to fly them as often as I'd like, being based in NY, but I fly them when I can.
Moreover, I credit all of my Rewards Network dining to Alaska and I always look to credit eShopping portal purchases to Alaska if I'm not using Rakuten.
This is because they have proven to be the one airline that cares about its customer receiving real value from its program. I'd speculate that they understand (from a marketing psychology perspective) that if you communicate with your customers and set a two way relationship where customers know what to expect and what they can achieve with their miles, it fosters a better long term connection.
And Alaska doesn't just have a loyalty program that has proven to be perhaps now the best in the United States (especially as it rolls out redemptions for oneworld airlines), it also has friendly phone agents and amazingly responsive Twitter agents.
They could surprise us and change paths. After all they do have isolated incidents of variable award pricing like on their partner Aer Lingus,
Would you rather know that if you save 50,000 miles you can fly one way to Asia on partner Cathay Pacific in Business Class? Or would you prefer that you have no idea what 50,000 miles will be worth… maybe that flight to Asia will be 360,000 miles? Who knows?

Bottom Line
While Delta doesn't seem to have lost any business due to the erosion of SkyMiles, it's notable that they also provide the most consistently good onboard service and have a generous Medallion complimentary upgrade system. They seem to thrive in spite of SkyMiles. AA is not exactly known for either of those, and so I would think it may (or may not!) have more of an impact on them.
And with Alaska and American now offering reciprocal elite benefits, I think there is a strong case to be made for accruing your miles and status with Alaska instead of American's AAdvantage program, even if a majority of your flying is on American.
Overall, I think it will be interesting to see if Alaska grows marketshare over time by having the only true mileage-based loyalty program with award charts, or if they one day become convinced that they should join that Race to the Bottom.
Time will tell.
Thoughts?
Let me know below in the comments, on Twitter, or in the private MilesTalk Facebook group.
And if this post helped you, please consider sharing it!
You can find credit cards that best match your spending habits and bonus categories at Your Best Credit Cards. 
New to all of this? My "introduction to miles and points" book, MilesTalk: Live Your Wildest Travel Dreams Using Miles and Points is available on Amazon and at major booksellers.