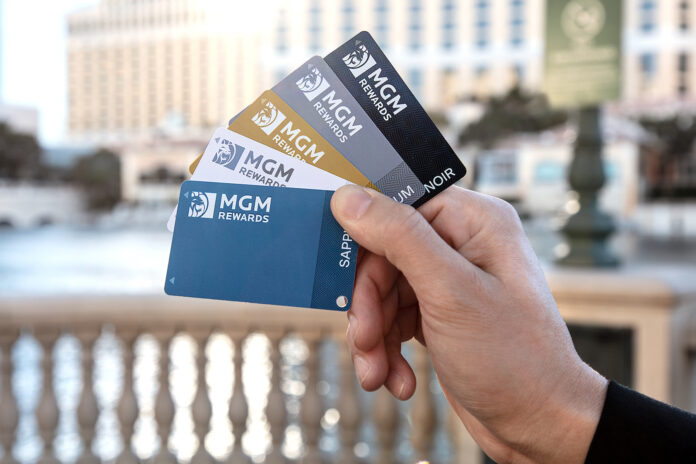 There is a newer and updated article that should calm you down even more than this one: MGM/Hyatt Is Fine; Here's The Misunderstanding That Caused All This
Original post follows:
---
First of all, I want to say upfront that I have reached out to both Hyatt Corp Comms and to MGM's PR agency for comment. Neither replied.
I'll update if I do get any relevant response. 
I feel the need to comment on the weekend rumor in this FlyerTalk post that has made the rounds on the blogosphere. Mostly because, if true, this would have a pretty massive impact on the Status Match Merry Go Round™ (yes, it's trademarked by MilesTalk®, what about it? 🙂 ).
The rumor is that some customer service agent that told them that not only will the status matching between Hyatt and MGM end in June, but that MGM will just go ahead and strip all MGM Golds (matched via Hyatt)
Somebody in the thread references other outlets saying similar things though nobody ever links to any such article.
The key line everyone has seized on is where the OP, 777 global mile hound says he was told "Effective July 1 all elite members will be shown the door stripped of any MGM status they previously held unless meeting MGM requirements."
This has caused somewhat of a mass panic that the Status Match Merry Go Round™ is over.
Later in that same Flyertalk thread, steph58, said "The gentleman I spoke with said a decision would be made in June, nothing definite yet."
OK so wait – one CS rep (possibly a supervisor) says it's a done deal, matching will end, statuses will be pulled from player accounts mid-program year and then another person is told by a different rep that they plan to discuss this in June and no decisions have been made.
Do you see where I'm going here? This is a complete and total "rumor" and nothing more at this point.
Moreover, there is nothing even in the rumor about the MGM/Hyatt partnership ending overall – just reciprocal matching. So for the people all worked up that their cheap MGM nights in Vegas helping them get Globalist don't *seem* to have anything to worry about as that wasn't even in the rumor!
Now, I will add a few things to chew on:
As much as I love the Status Match Merry Go Round, one can certainly make a case for them not wanting to just endlessly match without anyone earning anything. So, might that end at some point? Sure. Will it be July 1st? I'd bet a whole lot of dough that it will not be. Remember last year when Caesars tried to end the match-back and actually took away people's statuses? Well, they received SO MUCH BACKLASH that they relented and reinstated all the matched Diamonds with a note that it would not be rematched again next year. (This does not apply to those with a Wyndham Business Earner credit card).So I simply see no scenario in which MGM pulls matched members' statuses mid-year. I would completely get that out of your heads. Might you possibly not be able to Merry Go Round it early next year? Who knows – all we know is that *maybe* there is a *discussion* happening in June – and maybe not!
I would venture that MGM gets more out of this partnership than they think. Sure, they are waiving resort fees, but I think a great many of those gamblers that are going to choose based only on resort fees will just go to Caesars. Does that help increase the money played at MGM or spend on their properties? Sure doesn't. And the Resort Fee is total junk anyway. A fee to be a fee. So they lose it on people that become incremental revenue and likely wouldn't have otherwise stayed there.
We don't know if this is an end to all status matching or just the Merry Go Round aspect. If the latter, you could still match your Caesars (from the Business Earner) to MGM Gold in person.
It *could* mean the end of a lot of people having Explorist status at Hyatt. It would be easy enough to find a path back to MGM Gold – but not so much to Hyatt Explorist. And once again I'm going to speculate that Hyatt wins with matched Explorists because the benefits are nothing compared to Globalist and brings more people into the Hyatt fold where they are likely to be wowed by the service and delivery of elite benefits and stay more with Hyatt. Yes, the benefits of Explorist are fairly close to nil – so the cost to deliver them is incredibly low. You get a slightly upgraded room – but not club level or suite, bottles of water, and a (not even guaranteed) 2pm checkout. The benefits are nearly identical to Discoverist, earned with just 10 Hyatt nights a year, except you would expect a SLIGHTLY better room and you get a 20% points bonus on spend vs 10% for Discoverist. And by the way, you can get Discoverist with zero nights just by holding the World of Hyatt Business credit card.
The only thing I don't like about all this is not hearing back from either company – but its only been a day and  they may not have even heard about this rumor yet and need to internally fact check. I'd have waited longer to write this – but since everyone else is sharing it and people are writing me as if it's fact, I wanted to give my opinion.
And I will also add that a growing number of people are telling me their matched status will only last though June, per some rep or another. However, until we see an MGM card print with a mid year expiration date, this is all just rumor.
AND on the flip side of the above, we know that the national MGM tier match was extended to June 30th, 2023. It's very possible employees are misunderstand what that ends date is for – matching, not the status itself!
Thoughts?
Let me know below in the comments, on Twitter, or in the private MilesTalk Facebook group. And don't forget to follow me on Instagram for all sorts of tips on miles, points, credit cards, and travel.
If this post helped you, please consider sharing it!
You can find credit cards that best match your spending habits and bonus categories at Your Best Credit Cards. 
New to all of this? My "introduction to miles and points" book, MilesTalk: Live Your Wildest Travel Dreams Using Miles and Points is available on Amazon and at major booksellers.