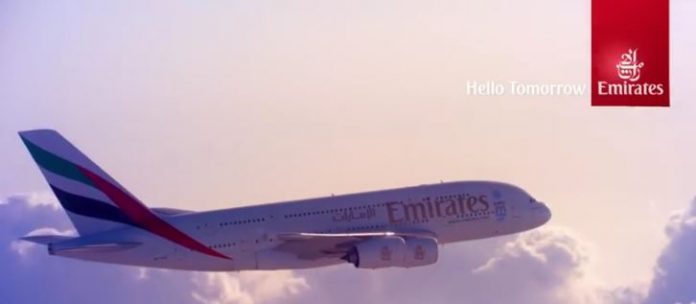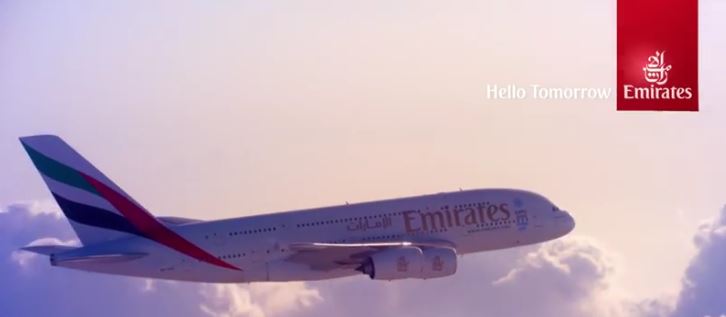 This is certainly not my (or anyone else's) first post meant to remind you that despite the impulses due to group think, the cpp / cpm value (in cents per point or cents per mile) is not the only consideration one should have when booking awards.
Of course, you should never redeem for gift cards or anything like that, but just because someone tells you how they got 15 cents per point on a First Class flight (against a cost you would never pay anyway) doesn't mean that's the only way you can or should spend points.
And that's not to say that high value redemptions aren't great – they are!
I love it when I get crazy value on things I'd never otherwise pay for. All true International First Class flights are absolutely ridiculously priced in cash. One of my earliest MilesTalk flight reviews was a Japan Airlines (JAL) First Class flight that was selling for around $29,000 and I booked for 160,000 AA miles + $46 in cash. That was over 18 cents per point in value.
Many would counter that I'd never pay $29,000 – and that's exactly the point! I used the miles for something I'd never otherwise pay for and had a spectacular time. Same as when I flew Singapore Airlines First Class, Qantas First Class, Lufthansa First Class, Etihad First Class Apartments, Emirates First Class, and more. I'd never pay, but boy am I glad I've had the experiences. And in those cases, that's exactly the raison d'etre for the points (for me).
I've also had fantastic hotel redemptions, like Ventana Big Sur and the W Maldives. Many of these were 10-20 cents per mile or point – and that felt fantastic.
Where am I going here? I know I ramble a bit sometimes but I have a point.
As much as I love "high value" redemptions, I also recognize there is a time and place to use miles and points for lower value redemptions for various reasons. You might use your Chase Sapphire Reserve and use the portal or Pay Yourself Back at 1.5 cents per point. This may be because you don't have the time or desire to learn how to use them for higher value or because you earn at a fast clip and so why not?
But sometimes, convenience is the reason. Sometimes, it's even for the convenience or your spouse 😉
I just pulled the trigger on two round trip business class awards and a lap infant on Emirates' Fifth Freedom flight from JFK to Milan. I also added our son as a lap infant for a cost of $480 (they calculate this as 10% of whatever crazy cash fare they have).
The flights themselves are $3,317 each if you pay cash (the lap infant fare is calculated on some higher fare class). With Emirates Skywards miles, it's 145,000 Miles + USD 241. The math works out to about 2cpp.  (Total cost: 290,000 Emirates Skywards – transferred from Amex Membership Rewards – plus $482 in fees and $480 for the infant.)
For me, 2cpp is a yawn, but here was my assignment and my options:
Assignment from Wife: We can take the baby to Lake Como next summer if we can fly business class non-stop. No connections for his first big international flight. I'd already snagged the Grand Hotel Victoria Concept and Spa for the dates we wanted (for what it' worth, at about 4 cents per Hyatt point in value 😉 ). This also gave me exact dates I would need for the flights – about 10 months in advance.
Options:
Emirates JFK-MXP for 290,000 miles and $962 (cash fare would be $3,172 each plus infant – about $7,000)
La Compagnie from EWR-MXP for about $2,300 per person and 10% infant fees. The dates I need are two moths away from going on sale. Picking April dates, which should be cheaper than June-Aug, the total would be $5,001.01. I couldn't use a portal to book this because it's La Compagnie. Two other notes about this option. 1) Their business class cabin is a 2×2 nothing special configuration (whereas Emirates is the latest A380 J seats and Emirates level service). 2) They could alway stop flying EWR-MXP by next summer, ruining everything. These low volume all business class airlines don't have a great track record (remember OpenSkies?) or surviving. They could also drop the route which is one of only 3 they operate.
Delta JFK-MXP: $3,845 per person or about a million miles RT. No partner awards availability (i.e. no booking via Virgin Atlantic for 50,000 miles). Of course, I could "wait and see" if it opens – but that is a massive risk with fixed dates.
American Airlines JFK-MXP: more expensive even than Delta in cash. No Business Class awards at any price. 216,000 RT each for Premium Economy. I assume they will release Business Class seats eventually, but nobody can guess at what price.
ITA Airways JFK-MXP: Even more money, no miles option (see below)
Use a portal at 1.5 cpp (either the Chase Sapphire Reserve or Business Platinum Card from American Express) to book Emirates (the cheaper option).  Note that the Biz Plat is a 35% "points rebate" but that works out to just about 1.5 cpp. This would cost me 734,521 points, rebated to 477,439 points (which would be Amex points as I use all Chase URs for Hyatt). Of course I'd earn miles for a Business Class fare on Emirates, but that is minimal compared to the difference I'd spend.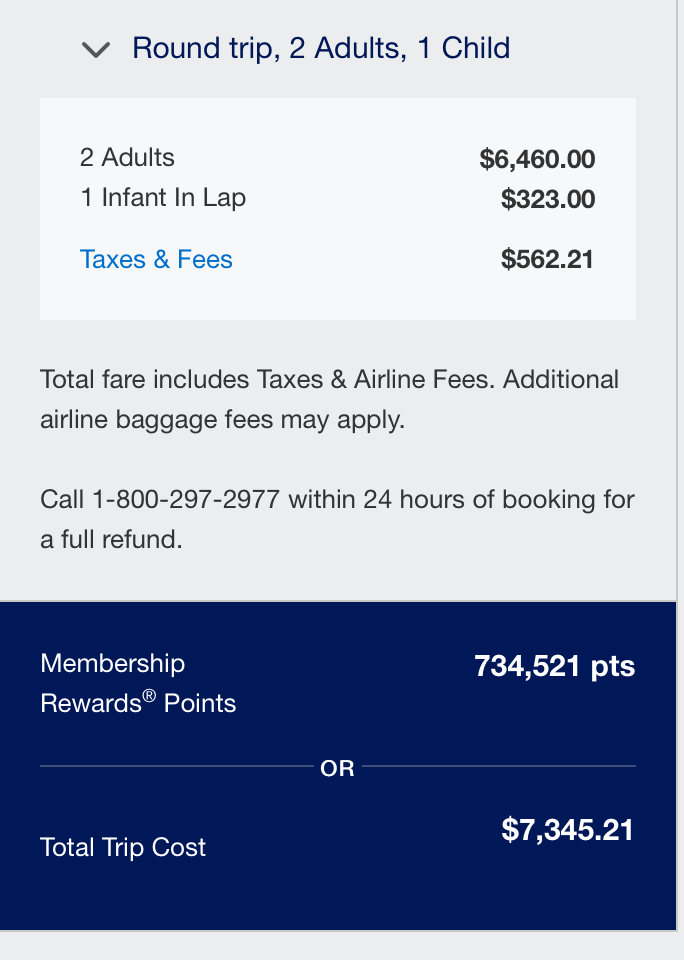 As you can see, there's no GREAT option. If we were willing to connect, I could have gotten 88,000 miles each round trip on Air France using the current transfer bonus. But that wasn't an option.
I'd hoped that ITA Airways, the "new" Alitalia, would be an option. After all, they do fly JFK-MXP and are part of Skyteam, but after a lot of research and phone calls, it turns out you cannot book awards on ITA yet. Maybe they will be available by next summer, but then again maybe not. I even found available award space (in theory) but nobody can book it except ITA Volare members.
In the end, these were all my options. I chose the Emirates awards for two reasons: It minimized out of pocket cash without effectively paying 187,000 Amex Points to cover $962 (a terrible use of points at about half a cent a point) and I know it will be a solid and reliable hard and soft product.
I'll add that Emirates only has "Flex" awards available for the whole of next summer. There is a *chance* they would open up Saver awards which would be around 2/3 as many miles, but I didn't see any Saver fares this entire summer, so that's a huge gamble. If they do open up, I can attempt to rebook, although Emirates takes a few days to refund the miles, making it tricky. Any other option would require taking on the risk of not getting flights on the dates that we wanted based on the hotel booking and other considerations.
If you read this all the way to the end, I salute you. It's a long ramble. But I wrote it out for two reasons. One was to be sure I thoroughly thought it all through myself and then, two, so you can see my thought process.
If I am not willing to pay cash for business class seat (I'm not) and I am not willing to fly coach (I'm not), then this was the best option. I'll add that it helped that I already had 31,000 miles sitting in Emirates from Brex, making it sort of 259,000 points in my mind as that's what I had to transfer.
And if I tried to thread the needle (stalk saver awards, etc) I would risk losing availability all together. We almost went this summer. I had a flight on hold in May. We hemmed and hawed and by June Emirates had nothing left.
So I'll take my 2cpp for peace of mind – and for my wife's. Sometimes, that is worth more than your "cents per point."
Thoughts?
Let me know below in the comments, on Twitter, or in the private MilesTalk Facebook group. And don't forget to follow me on Instagram for all sorts of tips on miles, points, credit cards, and travel.
If this post helped you, please consider sharing it!
You can find credit cards that best match your spending habits and bonus categories at Your Best Credit Cards. 
New to all of this? My "introduction to miles and points" book, MilesTalk: Live Your Wildest Travel Dreams Using Miles and Points is available on Amazon and at major booksellers.